Shabbat Services
This Week's Service Brochure
Shabbat Services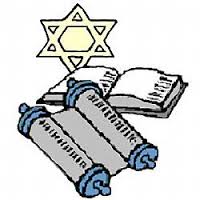 Friday Night Shabbat Services
Our Traditional Shabbat Service is a lively service for the whole family which includes singing and a short sermon. Following services, we have a member sponsored Oneg which all are invited to attend. Torah Readings alternate between Friday evenings and Saturday Mornings. Service Times are as follows:
7:30 PM - Erev Shabbat Service, Oneg Shabbat following
Saturday Morning Shabbat Services
We offer a morning service that includes singing, congregational participation, and is followed by Torah Study! During this hour, we nosh on small treats (congregant sponsored) and study the weekly Torah portion and then journey through the Hebrew Bible.
A typical Saturday morning Shabbat Service schedule:
10:00 a.m. - Shabbat Morning Service

11:30 a.m. - Torah Study with Rabbi or Lay Leader

Note: When a Bar/Bat Mitzvah is scheduled for a Saturday morning, Torah Study is cancelled.
Please check the calendar for the most up-to-date information.
Yad Squad
We are looking for BST Torah Chanters! If you can read and/or chant Torah, please contact the Main Temple office at office@bstva.org.
Ritual Policy
Head Coverings, Tallit, & the Bimah
It is traditionally considered a sign of respect for anyone in a synagogue to wear a kippah (yarmulke, in Yiddish). We encourage everyone in the sanctuary to wear a head covering, although as a Reform Jewish congregation it is not mandatory. However, all participants in the Torah service on the bimah must wear both a kippah and tallit as a sign of respect. A ready supply of both are in the sanctuary if you are offered the honor of handling or blessing Torah. Thank you for your cooperation.
Sun, April 5 2020
11 Nisan 5780
ONEG Roster
Onegs are an opportunity to share in the joy of the Sabbath through food and fellowship. If you are interested in learning more, email office @bstva.org.
All Oneg related information comes from the email oneg@bstva.org.
Shabbat & Holiday Calendar
Friday Night
Erev Shabbat Service

: 7:30p
Shabbat Day
Shabbat Morning Service

: 10:00a
Torah Study

: 11:30a
Erev Passover
Sun, April 5 2020 11 Nisan 5780