Shabbat Services
Shabbat Services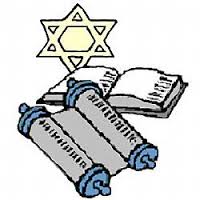 DUE TO COVID-19, THE TEMPLE IS CLOSED AND BST IS STREAMING SERVICES ONLINE UNTIL FURTHER NOTICE.
Please click here for more information and links to these services.
Friday Erev Shabbat Service at 7:30 PM
Saturday Morning Shabbat Service at 10:00 AM
Saturday Torah Study at 11:30 AM (except on Bar/Bat Mitzvah Service days)
Please check the calendar for the most up-to-date information.
This Week's Service Brochure
Yad Squad
We are looking for BST Torah Chanters! If you can read and/or chant Torah, please contact the Main Temple office at office@bstva.org.
Ritual Policy
Head Coverings, Tallit, & the Bimah
It is traditionally considered a sign of respect for anyone in a synagogue to wear a kippah (yarmulke, in Yiddish). We encourage everyone in the sanctuary to wear a head covering, although as a Reform Jewish congregation it is not mandatory. However, all participants in the Torah service on the bimah must wear both a kippah and tallit as a sign of respect. A ready supply of both are in the sanctuary if you are offered the honor of handling or blessing Torah. Thank you for your cooperation.
Wed, May 27 2020
4 Sivan 5780
ONEG Roster
Onegs are an opportunity to share in the joy of the Sabbath through food and fellowship. If you are interested in learning more, email office @bstva.org.
All Oneg related information comes from the email oneg@bstva.org.
Shabbat & Holiday Calendar
Friday Night
Erev Shabbat Service

: 7:30p
Shabbat Day
Shabbat Morning Service

: 10:00a
Torah Study

: 11:30a
Annual Meeting
: 7:00p
Erev Shavuot
Wed, May 27 2020 4 Sivan 5780