Shabbat Services
Birthday & Anniversary Shabbats
We are celebrating monthly birthdays & anniversaries differently this year! Every second Shabbat of the month is our Birthday Shabbat: all those with birthdays in the given month are welcome to the bimah for special blessings on this Shabbat! Similarly, the fourth Shabbat of every month is our Anniversary Shabbat, and all those celebrating anniversaries in the given month are welcome to the bimah to receive a special blessing!
Shabbat Services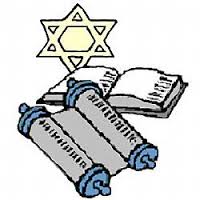 Friday Night Shabbat Services
Our Traditional Shabbat Service is a lively service for the whole family which includes singing and a short sermon. Following services, we have a member sponsored Oneg which all are invited to attend. Torah Readings alternate between Friday evenings and Saturday Mornings. Service Times are as follows:
7:30 PM - Erev Shabbat Service, Oneg Shabbat following

6:30 PM - Family Service, followed by Community Dinner (every third Friday of the month)
Saturday Morning Shabbat Services
We offer a morning service that includes singing, congregational participation, and is followed by Torah Study! During this hour, we nosh on small treats (congregant sponsored) and study the weekly Torah portion and then journey through the Hebrew Bible.
A typical Saturday morning Shabbat Service schedule:
10:00 a.m. - Shabbat Morning Service

11:30 a.m. - Torah Study with Rabbi or Lay Leader

Note: When a Bar/Bat Mitzvah is scheduled for a Saturday morning, Torah Study is cancelled.
Please check the calendar for the most up-to-date information.
Fri, September 21 2018
12 Tishrei 5779
ONEG Roster
Onegs are an opportunity to share in the joy of the Sabbath through food and fellowship. If you are interested in learning more, email office @bstva.org.
All Oneg related information comes from the email oneg@bstva.org.
Shabbat & Holiday Calendar
Parashat Haazinu
Erev Sukkot
Fri, September 21 2018 12 Tishrei 5779